A Look Into Spooky Cat's Beliefs and Causes
September 29, 2020 • Claire Bench • Staff Writer & Marketing Coordinator of Spooky Cat Press
---
Living spooky is about so much more than meets the eye. To us, part of living spooky means giving back to your community and those who need it the most. Whether it be small businesses or the Central Florida homeless community, we are committed to providing our support and being a venue for creativity. More than just a brand, Spooky Cat Press is a place that fosters individuality. We understand the feeling of otherness and celebrate what is dark, spooky, and strange.

---
Being a new, artist-owned company ourselves, we understand the importance of supporting small businesses and local business economies. By producing our products through neighborhood print shops and U.S.-based production partners, we aspire to help the small business economy thrive, just as we hope to.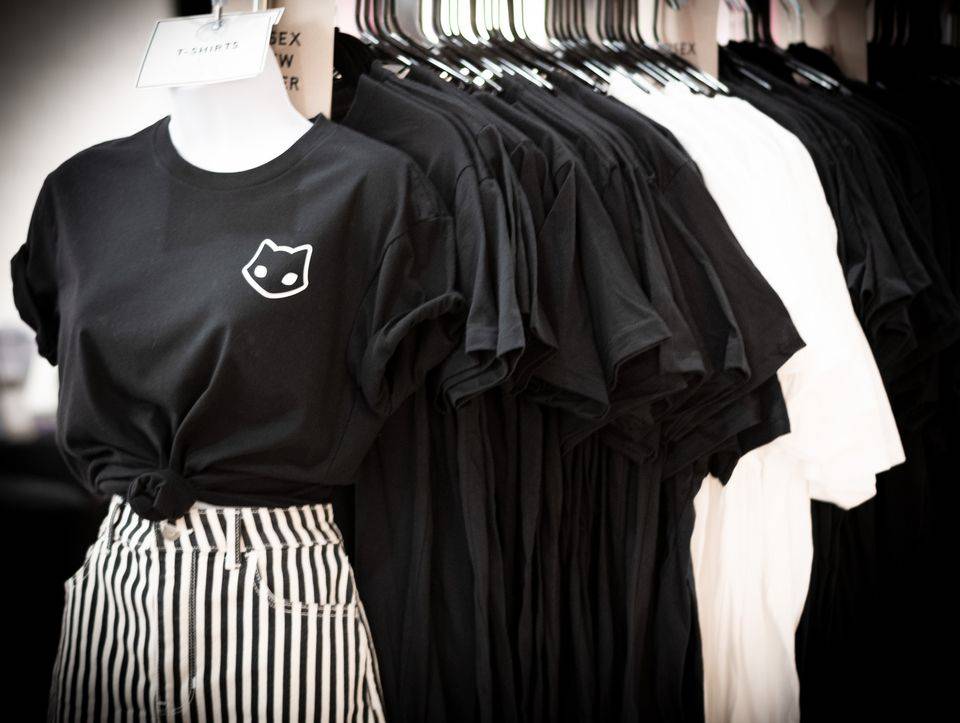 At Spooky Cat Press, we value our customers and promise to deliver only quality products we would purchase ourselves.
---
As the importance of protecting our environment grows, so does the need for sustainable paper products, such as greeting cards and gift wrap. At Spooky Cat, there was never a question that sustainable elements are the way to go. As often as the opportunity arises, we commit to incorporate eco-friendly materials, like recycled paper and plant-based cellophane wrap, to create the most ethically made products we possibly can. In fact, we use 100% recycled envelopes, and our greeting cards are made from 30% post-consumer recycled card stock.
---
We are also continuously looking for ways to repurpose our products and cannot wait to share some of these with you, including scrapbooking and drawer-lining using our gift wrap.
In a city famous for horror amusements like Universal's Halloween Horror Nights and Spooky Empire, fear can be fun. But being scared is not fun when its something you didn't ask for. Homelessness and unaffordable housing is a prevalent issue in Orlando, Florida. It renders many families terrified, not knowing where their next meal might come from or where they will sleep. Now, with a pandemic adding to the stress, the homeless of Central Florida need our help more than ever before.
That's why Spooky Cat Press has pledged to donate a percentage of our profits to the Coalition for the Homeless of Central Florida.
The Coalition has managed to bring thousands out of homelessness each year by providing permanent housing, laundry services, showers, hygienic supplies, clothing, and well-rounded meals to their shelter's guests. In fact, in the last month, they have provided over 23,000 nutritious meals to those in desperate need of help. To learn more about the Coalition for the Homeless of Central Florida, visit https://www.centralfloridahomeless.org/.
---
Using sustainable greeting cards, recycled envelopes, plant-based cellophane, and repurposed goods, we aim to make Spooky Cat Press a leader in eco-friendly products. And our support doesn't stop there; by donating a percentage of our profits to the Coalition for the Homeless and our subsidy of the local small business economy, we hope to help our community flourish and, of course, Live Spooky.
No one is useless in this world who lightens the burdens of another.
-Charles Dickens
Live spooky, give spooky, be spooky.
From your friends @spookycatpress